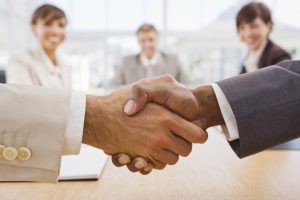 JOB DESCRIPTIONS
One of the most essential components to helping ensure success in a job is hiring the right candidate but how do you make sure you have made the right choice? The hiring process starts with a well-written job description. It is a valuable tool which will help drive your recruiting process, determine a salary range, aid with performance evaluations and help set reasonable accommodation standards.
The first step in writing the job description is conducting a job analysis. You can do this by collecting information about the job through interviews with employees, observations, and looking at other organizations who have similar jobs.
The next step would be to determine essential functions of the job. Make sure you list which duties are necessary to performing the job then list preferences. Factors to consider when writing the job description:
What are the day-to-day responsibilities of this job?
What knowledge does this individual need to possess?
What skills are necessary for this position?
What education level is required?
Position type—full or part-time?
How much experience is necessary for this position?
Are management skills necessary?
Who will this position report to?
Are there any special language requirements?
Is travel involved in this position? Frequency of travel?
Lastly, the job description is not all-encompassing, and a disclaimer should be state that the job description could change at any time. All job descriptions need to be written per ADA guidelines.
By following some of these guidelines, hopefully your next hire will be the right one!