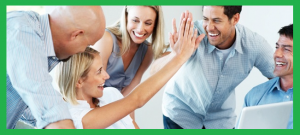 Our highlighted Strategic Partner this month is Ann Stortz is the owner of
Coast to Coast Medical Solutions.
Non-Monetary Incentive Ideas For Small Business Owners
Owning a small business can be challenging when it comes to being competitive in your compensation package. From the high cost of health insurance, which locks out many employers, to budgets that simply do not allow for large salary increases, finding alternatives to be able to hire and retain good employees calls for creativity.
Creating a feeling of family, or "connectedness", goes a long way with both young and seasoned employees, since we all spend a majority of each waking hour there. Providing a safe, comfortable place, where we can be recognized and appreciated for our talents and hard work (with things like Employee of the Month/Quarter, or a shout-out during monthly company meetings).
A company that offers as much flexibility as possible in PTO availability. Offering team activities, such as potluck lunches or monthly pizza parties, or Secret Santa exchanges during the holidays. Even encouraging a company-wide 15 minute Meditation break each week in high stress fields, with soothing music, adult coloring books or Play-Doh, tells your employees that you truly value them and their well-being, and will help you stand out as a great place to work!
Ann Stortz is the owner of Coast to Coast Medical Solutions, a Greenacres FL Revenue Management company. They handle all aspects of medical billing and collection activities, in both the behavioral health and medical specialties, for providers located across the country. They offer a boutique-style of service, with unmatched customer service for all of their clients. Services include verification of benefits, utilization reviews, billing and collections, robust financial reporting, denial appeals, rate negotiations, and more.
Please feel free to reach her at 561-855-2728.